Vortrag @ Cloud Identity Summit 2022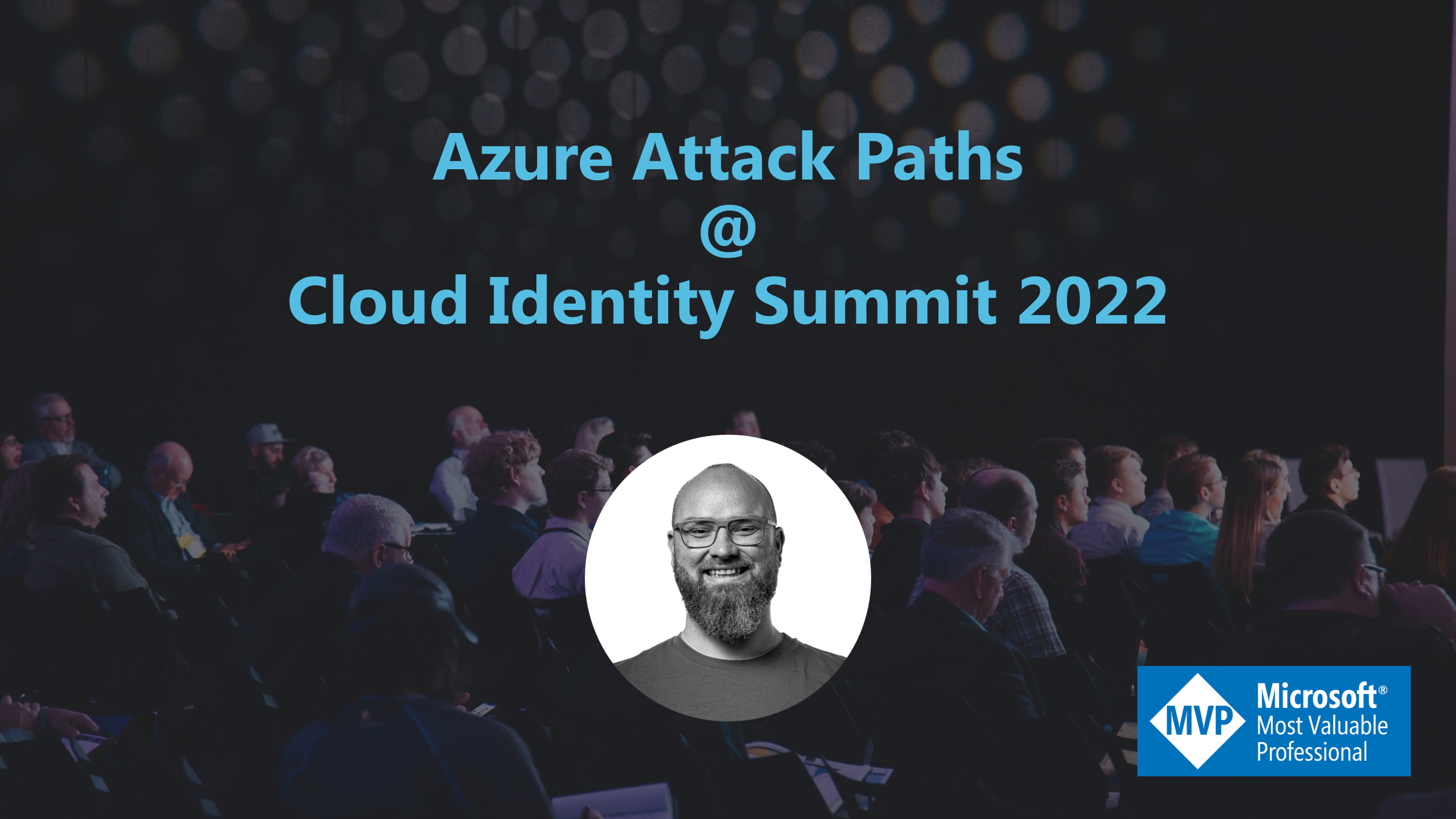 Am Donnerstag, den 22. September, spreche ich beim Cloud Identity Summit 2022.
Der Cloud Identity Summit befasst sich mit Cloud Identity Management, verschiedenen Aspekten wie Identitätsschutz, Verwaltung externer Konten, passwortlos und vielem mehr. Der Cloud Identity Summit ist eine kostenlose Veranstaltung, bei der der Austausch zwischen den Teilnehmern im Vordergrund steht. Die Gruppe der Teilnehmer ist international und kommt aus verschiedenen Bereichen und Branchen.
In meinem Vortrag mit dem Titel "Azure Attack Paths" werde ich verschiedene Angriffvektoren und Techniken für die Azure Cloud beschreiben.
Ausblick
Azure offers a wide offering of services and all those services are interconnected. That makes it easy to loose sight of who can manage what. Different Identity types and permissions are the backbone for a secure cloud environment. Therefore it's important to understand how each service might be used to laterally move in your environment and how bad choices could affect your security posture.
Mehr Informationen zum Cloud Identity Summit '22 und die Möglichkeit euch für eine Online Teilnahme anzumelden, findet ihr hier.
Ich würde mich freuen euch dort zu treffen.
Notiz
Vortragssprache ist englisch.