Speaking @ Cloud Identity Summit 2022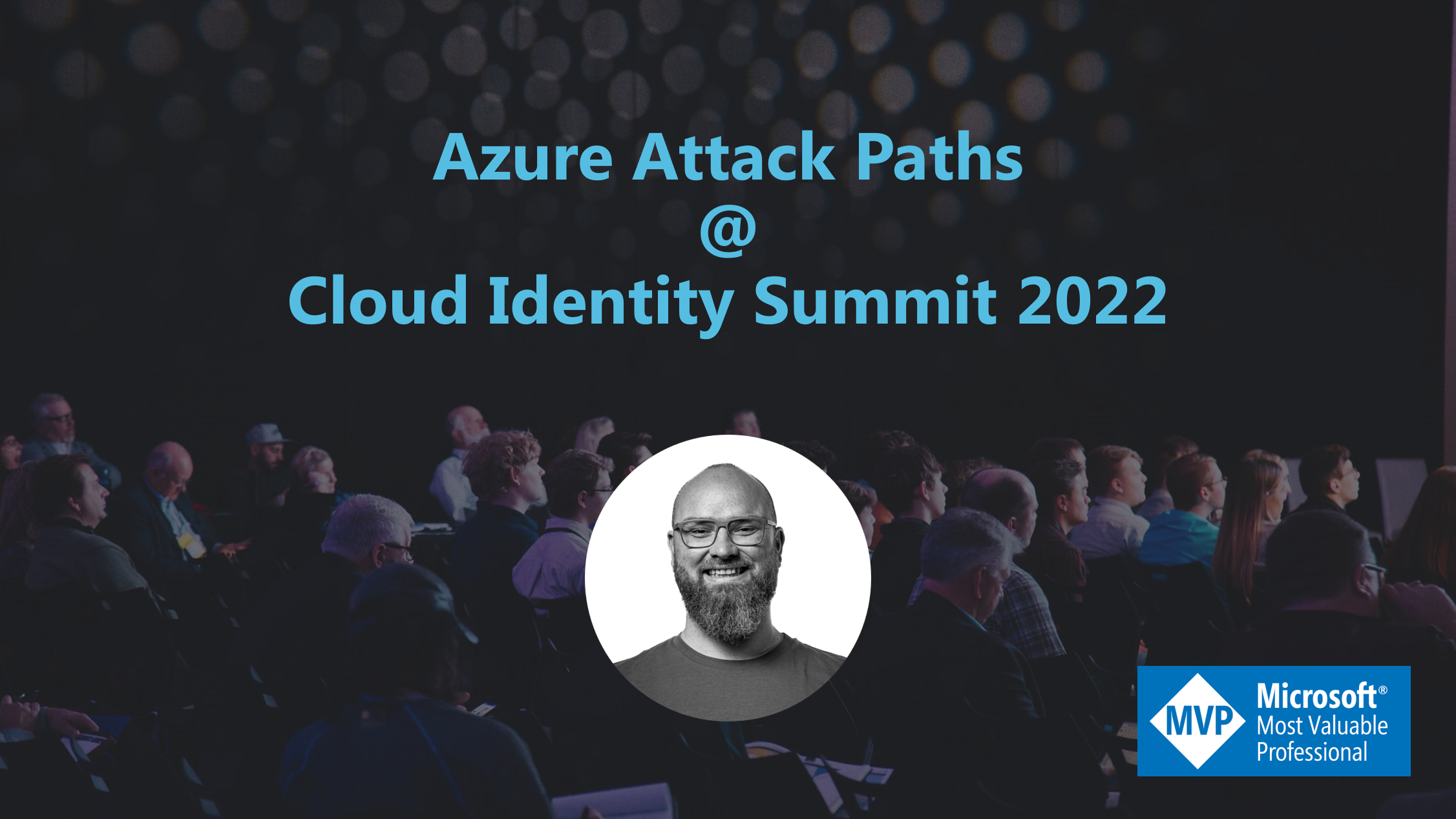 On Thursday, September 22nd , I will be speaking at the Cloud Identity Summit 2022.
The Cloud Identity Summit focuses on Cloud Identity Management, various aspects such as identity protection, managing external accounts, passwordless and much more. The Cloud Identity Summit is a free event that focuses on the exchange between the participants. The group of participants is international and comes from different areas and industries.
In my talk titled "Azure Attack Paths", I will describe various attack vectors and techniques for the Azure Cloud.
Abstract
Azure offers a wide offering of services and all those services are interconnected. That makes it easy to loose sight of who can manage what. Different Identity types and permissions are the backbone for a secure cloud environment. Therefore it's important to understand how each service might be used to laterally move in your environment and how bad choices could affect your security posture.
More information about the Cloud Identity Summit '22 and the possibility to register for an online participation can be found here.
Hope to see you there.
Note
The talk will be held in english