Speaking @ Cloud Workplace Meetup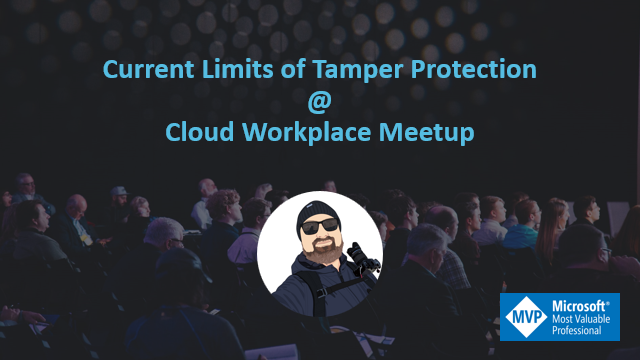 On Thursday, Mai 12th, I will be speaking at the Cloud Workplace Meetup virtual meetup. The topic of my talk is "Current limits of Defender AV Tamper Protection".
Abstract
Mit Microsoft Defender Tamper Protection bietet Microsoft einen essentiellen Baustein für die Absicherung der Antivirenlösung auf Endpoints, Server wir Clients zugleich. Die Funktion verhindert die Abschaltung der Schutzkomponenten und erschwert es Angreifern Ihren Payload unbemerkt zu starten.
In dieser Session erörtert Fabian Bader welche Bereiche der Antiviren Software durch diesen Schutz abgedeckt sind und zeigt auf welche Konfigurationsänderungen weiterhin möglich sind. Mit diesem Wissen können Blue Teams Ihr Abwehrstrategie weiter festigen und Ihr Alerting sinnvoll erweitern.
You can find the User Group on Meetup.
Hope to see you there.
Note
The talk will be held in german