Speaking @ Microsoft Cloud Security User Group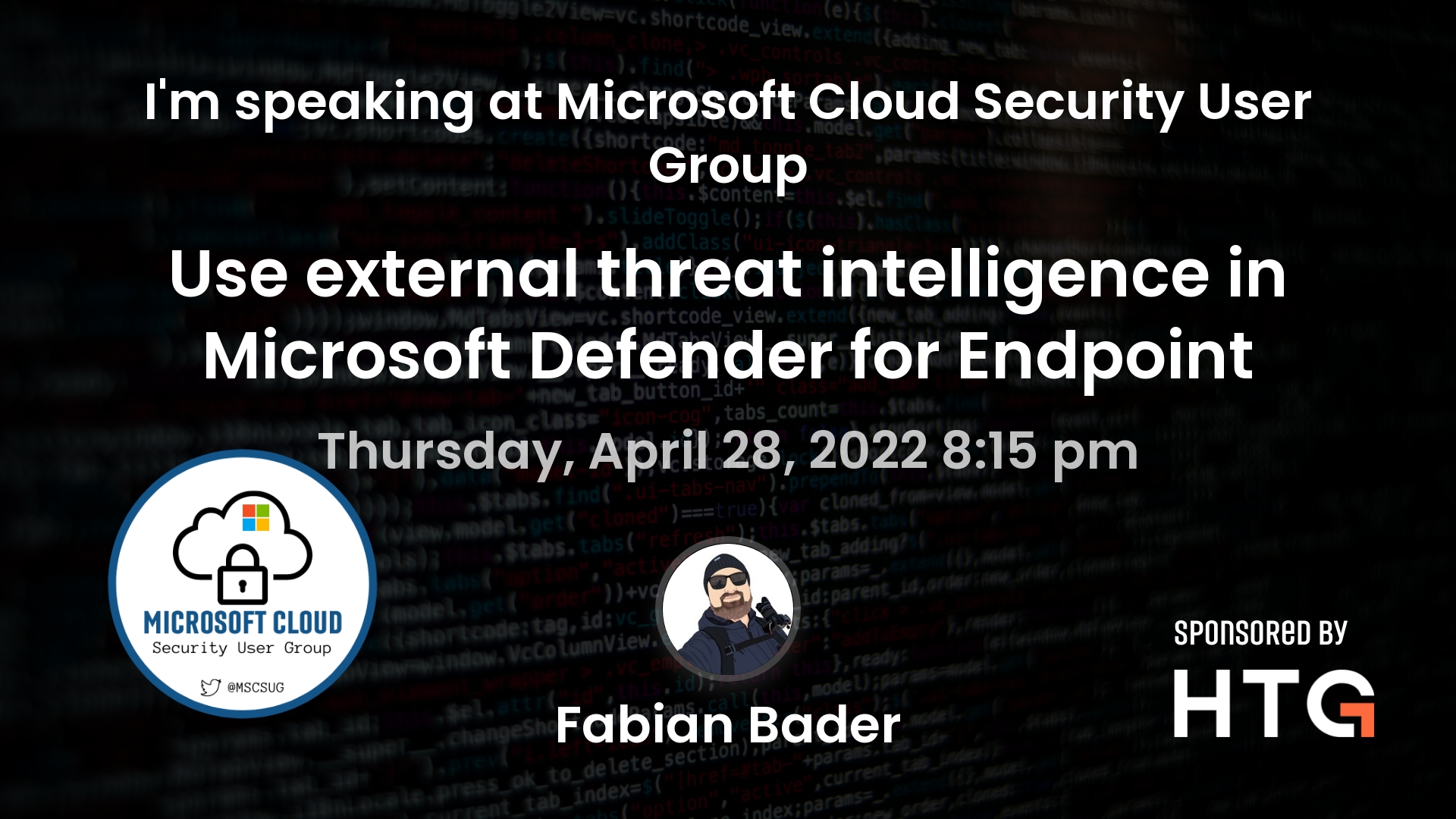 On Thursday, April 28th, I will be speaking at the Microsoft Cloud Security User Group virtual meetup. The topic of my talk is "Use external threat intelligence in Microsoft Defender for Endpoint".
Abstract
Extend alarming and protection capabilities of Microsoft Defender for Endpoint using external data sources.
In this showcase Fabian Bader will demonstrate how easy you can tap into open source threat intelligence using the Feodo Tracker project and use it to protect your endpoints.
The Feodo Tracker project (https://feodotracker.abuse.ch/), which tracks active Emotet C2 servers around the globe, is used as an example.
You can find the User Group on Twitter and Meetup.
Hope to see you there.
Note
The talk will be held in english